An Independent MLA and a Labor MLA have called on the federal government to order a public inquiry into the ongoing "crisis" in the NT police force and for Police Commissioner Jamie Chalker to vacate the role, while the opposition CLP continues to refuse to publicly criticize the Persistent Outage Officers.
Independent Member for Araluen Robyn Lambley and Labor Member for Blain Mark Turner have now both called for a federal inquiry or a royal commission of NT police after the Fyles government dropped another attempt at a parliamentary inquiry into the police last month.
An NT parliamentary committee would have been limited in scope and had no teeth to coerce witnesses, Mr Turner said. He recently wrote to the Prime Minister and the Attorney General, arguing that the federal government convene a royal commission to investigate ongoing systemic problems in the force and the causes of low morale in the force that have led to suicides go this year from current and former members.
The NT government would have no say in how this inquiry was conducted and Mr Turner, a former police officer, said it was urgently needed here to help address the ongoing crisis.
"The whole point is that [NT] The government doesn't have to agree to a royal commission, it's a federal act of the Commonwealth government," he said.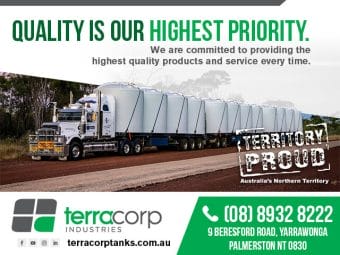 "The fact that we're in the situation we're in and nobody's asking why is crazy. The rates of police self-harm and mental illness would never be tolerated in the South.
"We just saw her [police executive] Hide negative posts on the RU OK? Day [Facebook] post trying to whitewash mental health [issues]. This cannot go on forever and we will pay the price for the experience we have lost over decades."
Mrs. Lambley said that NT independent on Tuesday that she also supports a federal royal commission on NT police dysfunction and that it would not be a "witch hunt" but "a means of increasing the integrity and effectiveness of our police force."
"Several attempts have been made by the NT Parliament over the past five years to investigate the NT police by myself and the opposition, but the Labor Government have rejected them all," she said.
"They are afraid of this proposal, which may expose their inadequate political attitudes, especially in relation to the breakdown of law and order."
Ms Lambley wrote an opinion piece over the weekend which was published in the NT News — but not shared on his website — in which she said it was time for Jamie Chalker to step down and compared his tenure to that of disgraced former Commissioner John McRoberts, who was jailed in 2018 for perverting the course of justice.
"The picture of McRoberts in prison garb in Darwin Holtze's prison should be a sober reminder of what can happen to any senior official who gets seriously wrong," she wrote.

"While your bad decisions in public life are usually more memorable than your best ones, the public demands nothing less than the highest integrity and excellence in their police commissioner.
"I think Jamie Chalker just underwhelmed in the role of the NT Police Commissioner.
"But despite an apparent deep lack of trust in Chalker by the NT Police base and a series of questionable calls, he continues to hold his position."
CLP is still not criticizing Chalker and is not ruling out a federal investigation
Ms Lambley reiterated calls for Mr Chalker to leave on Mix 104.9 on Tuesday morning, repeating that alongside all the ongoing internal problems within the police force, he had also failed in his primary job of maintaining law and order.
"I think people are exhausted, they're tired," she said. "The public is tired and disillusioned and the police are tired and disillusioned. It's time to go, Jamie Chalker."
CLP opposition leader Lia Finocchiaro was also on the radio on Tuesday morning, but once again stopped publicly criticizing Mr Chalker or calling for a federal inquiry, instead suggesting that he should be bailed out by the Fyles government through a parliamentary inquiry already underway "power-controlled" should shut down.
Ms Finocchiaro did not rule out supporting a federal public inquiry but continued to advocate for an initial parliamentary inquiry, although she noted that the CLP had failed to set up one three times in the past two years.
"I think there needs to be a full inquiry – if a royal commission after that is the right move, then so be it," she said.
Ms Finocchiaro's office did not respond to questions about why the opposition would not now call for a royal commission, and did not explain why it has not asked Mr Chalker to leave the role after 80 per cent of police members who responded to a recent poll had stated they had no confidence in him to lead the NT police force.
"Our position, in response to the devastating police survey results, is that the police commissioner must open an investigation and explain why he should keep his job," she said NT independent in an opinion. "The investigation is performance management without any government leadership."