The specialist nurses and doctors say their patients are dying on waiting lists due to delays exacerbated by the pandemic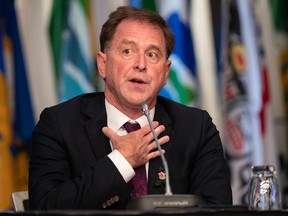 content of the article
A group of more than two dozen medical specialists have ripped apart Health Secretary Adrian Dix in an open letter, complaining that they are watching their patients suffer and die as waiting lists worsen.
content of the article
The 26 board members – led by Cassandra Lane Dielwart, an orthopedic surgeon in Kelowna and head of the BC association of that specialty – say the province's "crumbling" healthcare system is failing patients, a million of whom are on waiting lists, and it's only getting worse.
content of the article
In a call from Kelowna General Hospital on Wednesday, Dielwart said the public appeal arose from failed attempts to speak to Dix and the Department of Health about the issue in March.
"Unfortunately, we didn't get any further with that and I felt like banging my head against the wall," said Dielwart, who has since spoken to specialists in many areas outside of orthopedics and found that "every specialty goes through its own crisis. "
content of the article
The open letter seemed necessary because "these stories are common and complex and we really need to make this information public."
Dielwart recognizes that the crisis is multifaceted and predates the COVID-19 pandemic – and that money is not the only solution.
"What I see is that every aspect of healthcare is intertwined," Dielwart said. "I rely on all these people (radiologists, nurses, GPs) to even get the person to see me."
"Money always matters in public health, but we need to spend it well. We need to figure out what's broken and fix it instead of throwing money at it."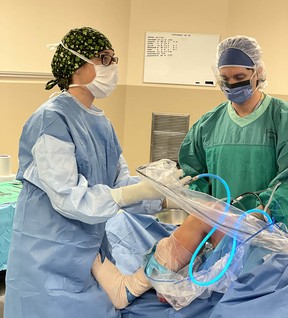 In the letter distributed on Wednesday, the group urges Dix to arrange an urgent meeting and work cooperatively with the specialists to find solutions.
content of the article
"Our entire healthcare system is crumbling, but not enough is being done to improve patient outcomes or reduce our overcrowded waiting lists," writes the group, which includes cardiologists, pediatricians, transplant surgeons and many other specialties.
"Unless we work together to find solutions, specialty care will continue to erode in this province."
The letter notes that the ongoing challenges in recent years, compounded by the COVID-19 pandemic, are causing "patients on our waiting lists to get sicker and die."
Despite the efforts of primary care providers, the letter said: "Urgent primary care centers and emergency departments are overwhelmed and unable to provide immediate access to specialists" – and the problem is not limited to delays in surgeries.
content of the article
"Long surgical wait times are most well-known, but the wait-time crisis spans the breadth of specialty care," it says, offering a few examples from "hundreds, if not thousands" of similar stories:
• A patient with sudden hearing loss who is permanently hearing impaired because he has been forced to wait.
• More than 16,000 people are waiting for an echocardiogram at Vancouver Coastal Health alone.
• Patients in Metro Vancouver and Vancouver Island who wait two to three months to see an oncologist after being diagnosed with cancer.
• A Northern Health respirologist, the only one in her area, has been forced to close her practice to new patients for the past two years as she catches up.
• And patients who "wait weeks for their lab results and surgical pathology because of long backlogs in our labs".
content of the article
The specialists say they are writing on behalf of patients, many of whom "are often too ill to speak up for themselves. We must stabilize and strengthen our specialty care infrastructure to support this vulnerable population."
Doctors say they are "exhausted and demoralized" as they watch specialist care continue to dwindle.
"It's soul-wracking not to be able to provide the specialized care that BC patients need and deserve. We will request a meeting with you immediately, and that is not a word we use lightly."
"We just want a seat at the table," emphasized Dielwart. "We fight top to bottom in healthcare."
Postmedia has reached out to Health Minister Adrian Dix for an answer.
Vaughn Palmer: The health crisis remains Horgan's biggest unsolved problem

Vaughn Palmer: BC is only making icy advances in healthcare

Dan Fumano: Health Secretary leaves BC community leaders disappointed
For more health news and content about diseases, conditions, wellness, healthy living, medications, treatments and more, visit Healthing.ca – a member of the Postmedia Network.