By Hsieh Chun-lin and Kayleigh Madjar / Staff Reporters, with Staff Author
The Czech Republic's commitment to democracy and defense of Ukraine deserves admiration, Legislative Speaker You Si-kun (游錫堃) said yesterday as he received a delegation led by Czech Senator Jiri Drahos in Taipei.
Drahos, chairman of the Czech Senate Committee on Education, Science, Culture, Human Rights and Petitions, and 12 other officials arrived in Taiwan on Sunday for a six-day visit.
Addressing a reception for the delegation at the Grand Hotel yesterday afternoon, you began by thanking the Czechs for welcoming him and other Taiwanese lawmakers when they visited the European nation in July.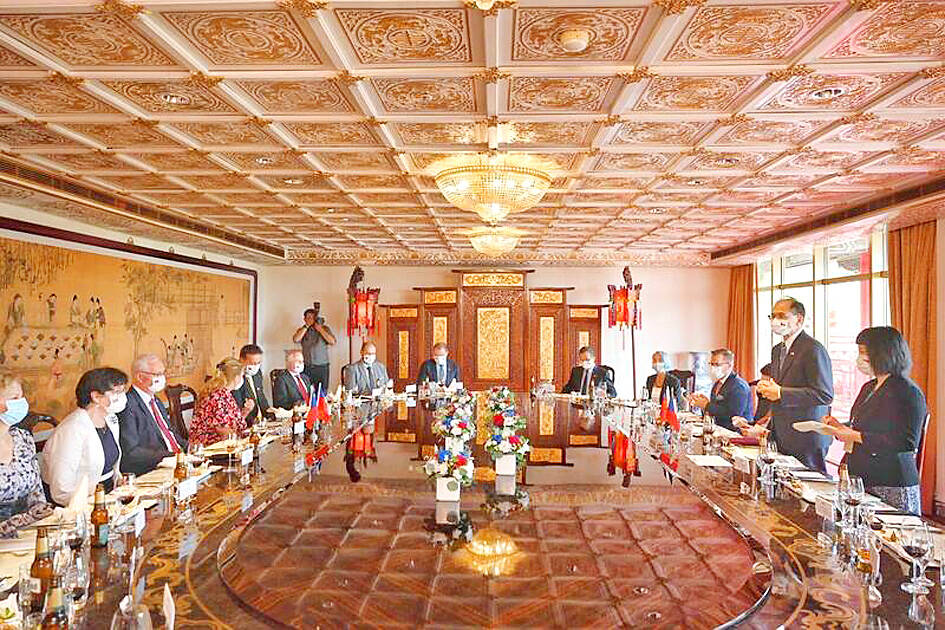 Photo courtesy of the Legislative Yuan
He also hailed the Czech Republic as a democratic leader in the region, whose peaceful 1989 Velvet Revolution unleashed a wave of democratization in Central and Eastern Europe.
The late Czech President Vaclav Havel – the first to be democratically elected in the nation after the fall of communism – had the foresight to recognize that the totalitarian nature of communism is unsustainable, she said.
But democracy has lost ground in recent years, he said, citing Chinese and Russian expansionism and military rule in Afghanistan and Myanmar.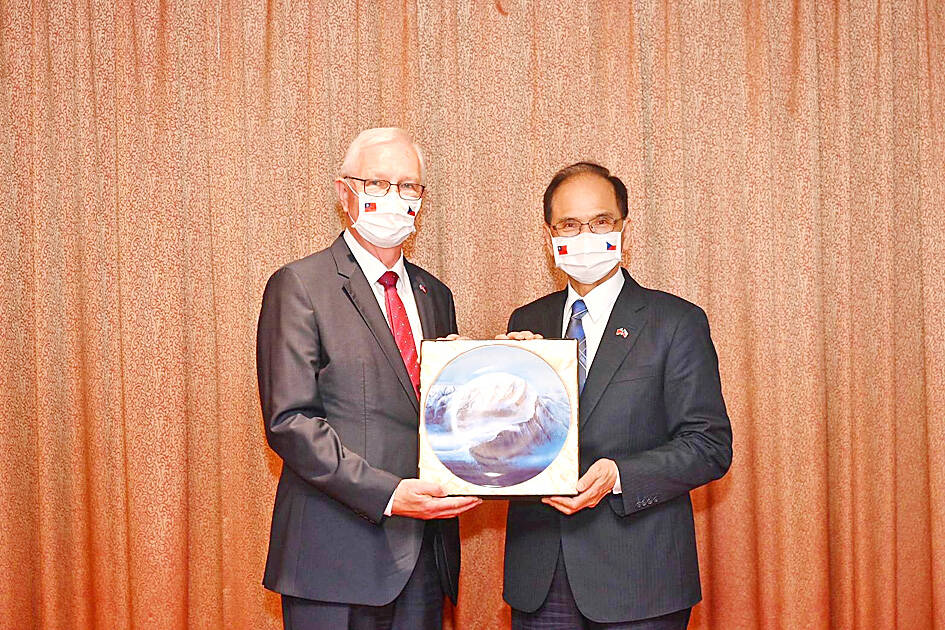 Photo courtesy of the Legislative Yuan
The Czech Republic ranks 10th in the world in terms of monetary aid to Ukraine – seventh as a percentage of GDP – and sixth in terms of military aid, they said, citing data from the Kiel Institute for the World Economy.
The nation's defense of Ukraine, in line with Havel's spirit, is admirable, he added.
In his speech, Drahos said that it already feels like home, even though he only arrived the day before.
The Czech Republic will continue to push Taiwan's participation in international organizations such as WHO and the International Civil Aviation Organization, he said.
Drahos also expressed hope of establishing direct flights between the two nations to make travel more convenient.
The delegation also includes the President of the Czech Academy of Sciences, Eva Zazimalova; Michal Lukes, Director General of the National Museum in Prague; Roman Hvezda, director of the ELI Beamlines facility, an international laser research center; and officials from the fields of education, science and technology, and experts in epidemic prevention and information security.
Drahos originally planned to visit Taiwan in October 2020 but postponed the trip due to the COVID-19 pandemic.
Additional coverage by CNA
Comments are moderated. Keep comments relevant to the article. Comments with abusive and obscene language, personal attacks of any kind or advertising will be removed and the user will be blocked. The final decision is at the discretion of the Taipei Times.