Choose the course that makes you happy. By Aaron Griffin
To me, the Leaving Cert to College process is insane. When I left school, I was far too young to decide what I wanted out of life and ended up doing a full 180 on my "ideal" career path. I'm here to advise you to take your time with this choice. Take a close look at the different options – and know that if you have to change your mind, it's not the end of the world.
When I was told throughout high school that my prospects were in math and science, I saw no other option but to put creativity and music aside. It turned out to be a bad call.
After receiving my LC results, I was awarded the prestigious JP McManus Scholarship. I accepted an offer to study Biomedical Engineering at the University of Limerick. In the summer of my second year, when I was doing my internship, I was miserable. I haven't reached my potential. While I was very good at the job during the internship, I couldn't imagine doing this day to day forever. Hence the realization that I had to change course.
I have always been very creative, loved music, art and media. While being in a punk band at the time satisfied my musical needs, the creative side of my brain wasn't being used to its full potential.
And so I made the decision to go back and start the first year of the BSc in Digital Media Design at UL. In many ways I was lucky. I wouldn't have been able to do it without my scholarship, alongside my part-time work.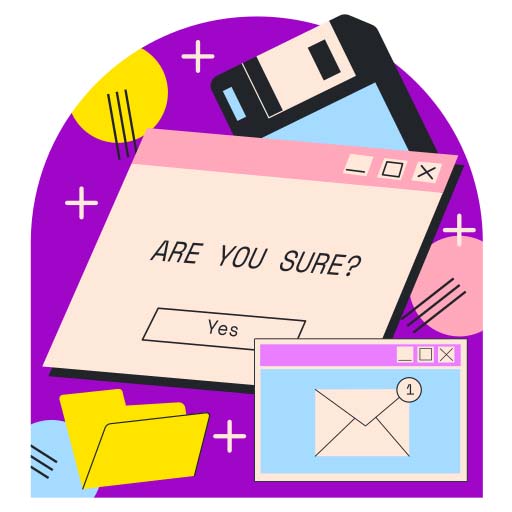 I struggled with time management and mental health issues during my college days. Nonetheless, I completed the course and found it very worthwhile. Coming from a working class background, I recognized the opportunity I had by being able to attend college, which so many in my family couldn't – which added to my pressure to succeed.
As I was graduating, the pandemic hit and while some of my classmates found work in this field, I was really struggling. Eventually, I ended up in my current position in advertising, for which I was hired both because of my actual studies and the experience I had gained in my original studies. My clear understanding of numbers combined with my creativity appealed incredibly to my employer.
Looking back, I think the most important thing is to take the time to find out if what you're doing is what you really want.
When I was 18, I envisioned doing a PhD in engineering and spending my life in a completely different place. I've never seen myself in commercials, but that's where I ended up – and I'm really happy now to be doing something I'm really good at.
So my advice to students making the final decision on where to study is: find what is most likely to make you happy. And don't be afraid of "What if?" If I had thought like that, I would have gotten stuck in a job I hated and I would never have met the great people I met in my second class.
My mom always said. "What is destined for you does not pass you by," but unless you actively try to make yourself happy, then what is destined for you cannot reach you. Take as much time as you need when it comes to your happiness.
Read the full student special in the new issue of Hot Press.