Handcrafted practices such as pottery, metalwork, glassblowing and turning have always had a strong presence in the arts and crafts sector – pieces that please the eye but are not created for a functional purpose. But lately we see these techniques in the making of practical household items. These are things that we use on a daily basis and can also add to our interior design. We've handpicked nine pieces that combine utility with a sculptural aesthetic.
Brass Futagami Bottle Opener – $55-$95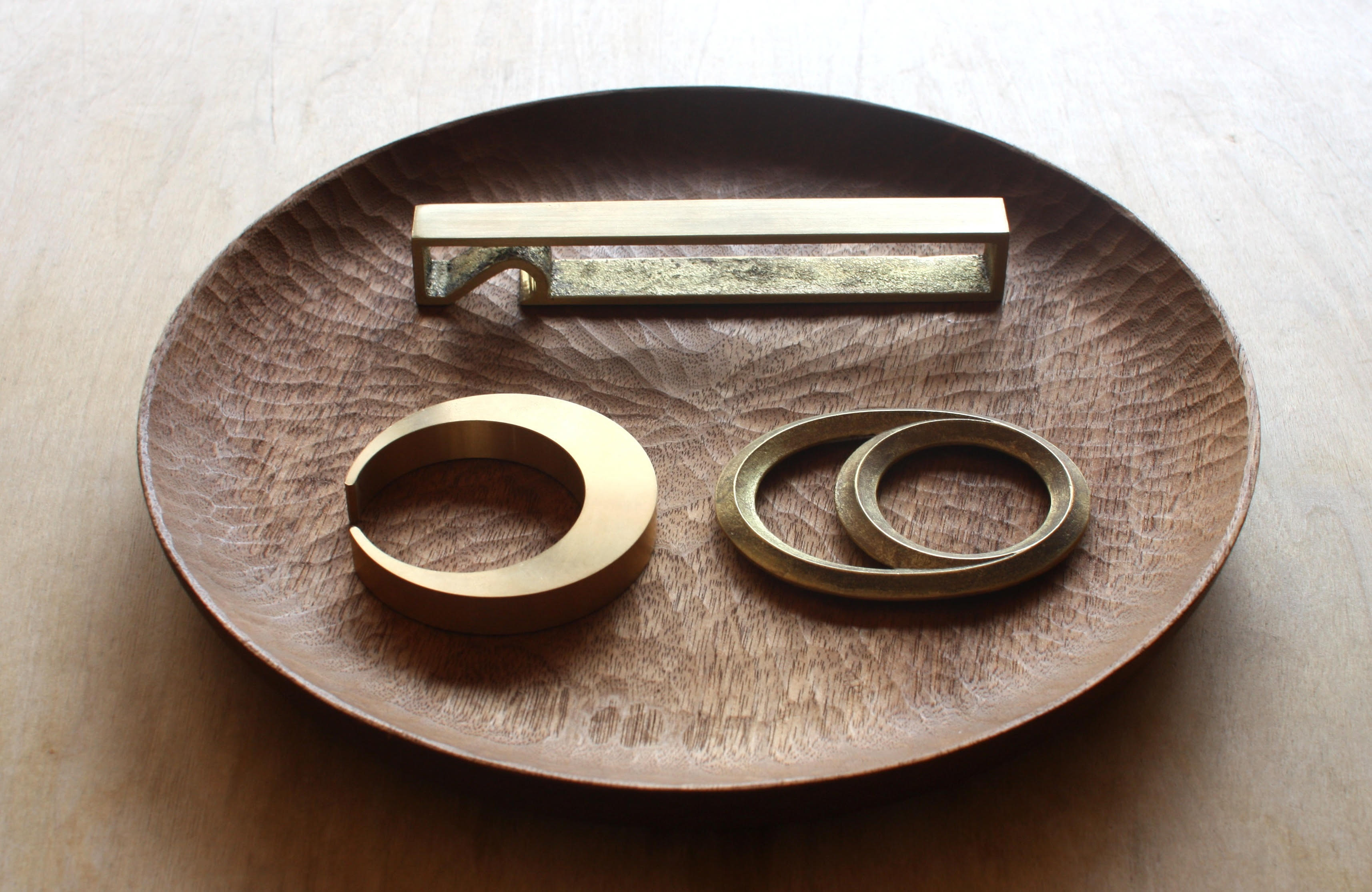 Here we have a range of solid brass bottle openers with presence. They were designed by Oji Masanori and manufactured by the Futagami workshop in Japan, which was established in 1897 and has a long history of producing brass artifacts used in Buddhist traditions. Recently, the workshop has collaborated with Japanese designers to create modern classics. These brass parts are beautiful and functional, easy to use and you can choose from three designs.
mrkitly.com.au
Handmade Lumena Ceramic Candle Holders – Starting at $100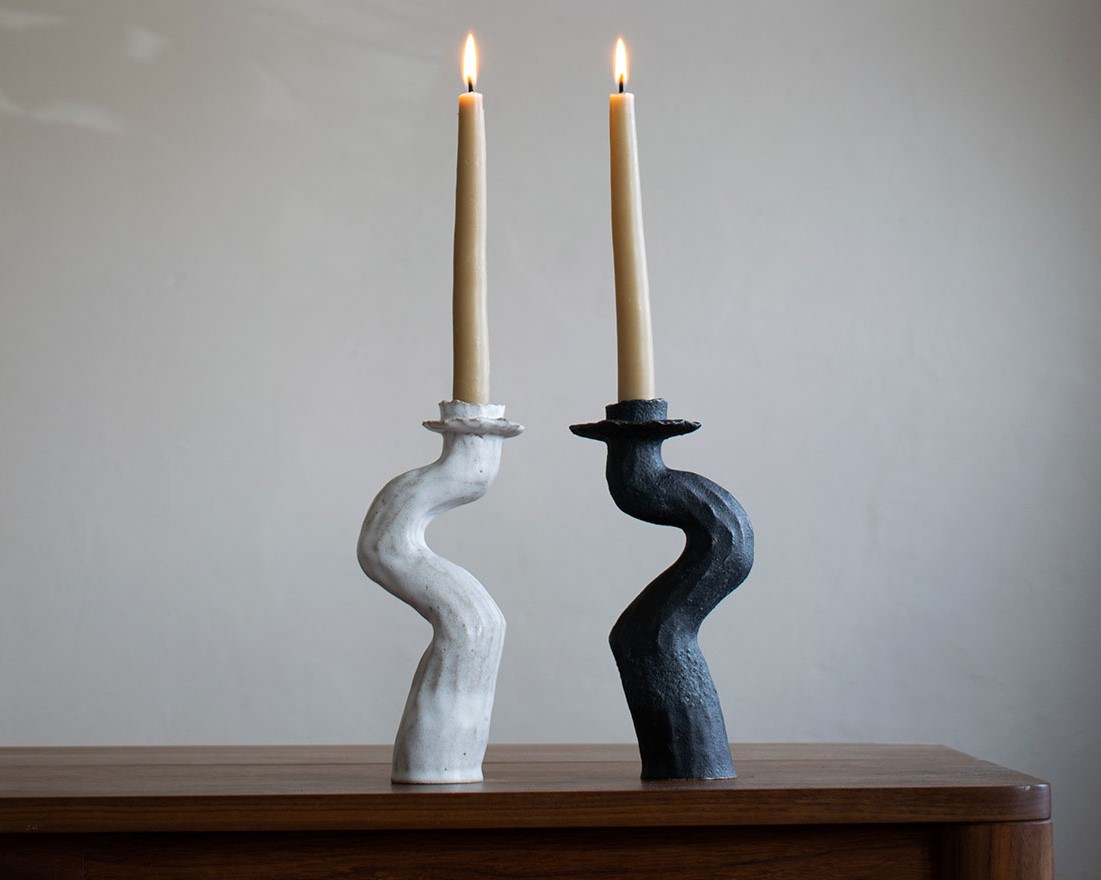 Using traditional ceramic processes, Adelaide artist Kerryn Levy has created a range of textured, eye-catching candle holders. Available in white, black, purple or a green glaze, each piece is individually handcrafted in a variety of dimensions and shapes. You can find her pieces on her website, or if you're based in Melbourne, you can pick one that suits your style at Modern Times in Collingwood.
kerrynlevyceramics.com
The Bold Chair by Mustache – $995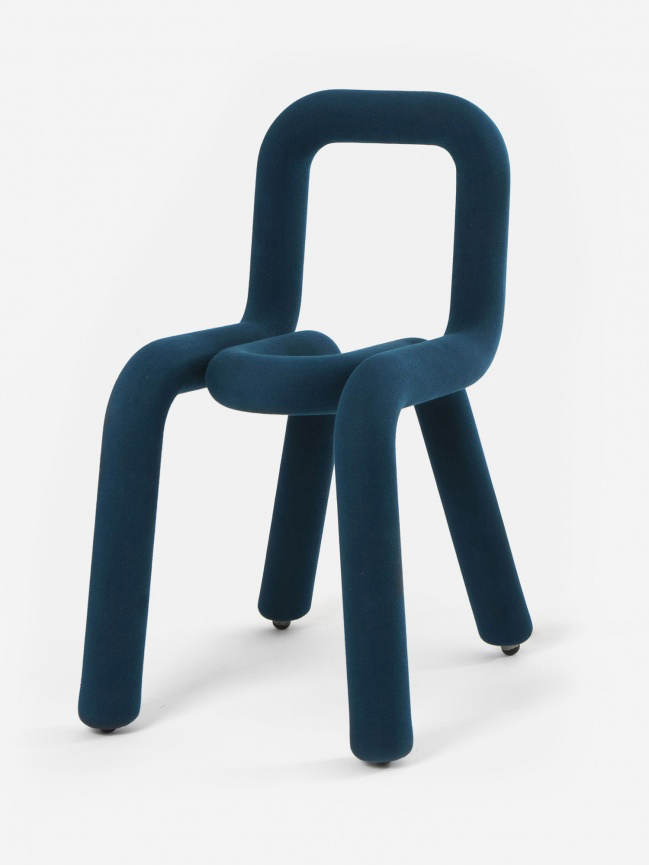 The tube shapes of the 70s are back. Produced by avant-garde Parisian design studio Mustache, the Bold Chair is the definition of mid-century retro cool. Designed by Big Game, this chair was inspired by the bold strokes of Italian cartoonist Osvaldo Cavandoli. It's the anti-space that gives this piece a sculptural form and sets it apart from your typical seat. In addition to duck blue, this character is available from Maison Balzac in black, yellow, navy blue and forest green. Bold stools are also available.
maisonbalzac.com
Shibui Mortar Pino Oak – $77 (US)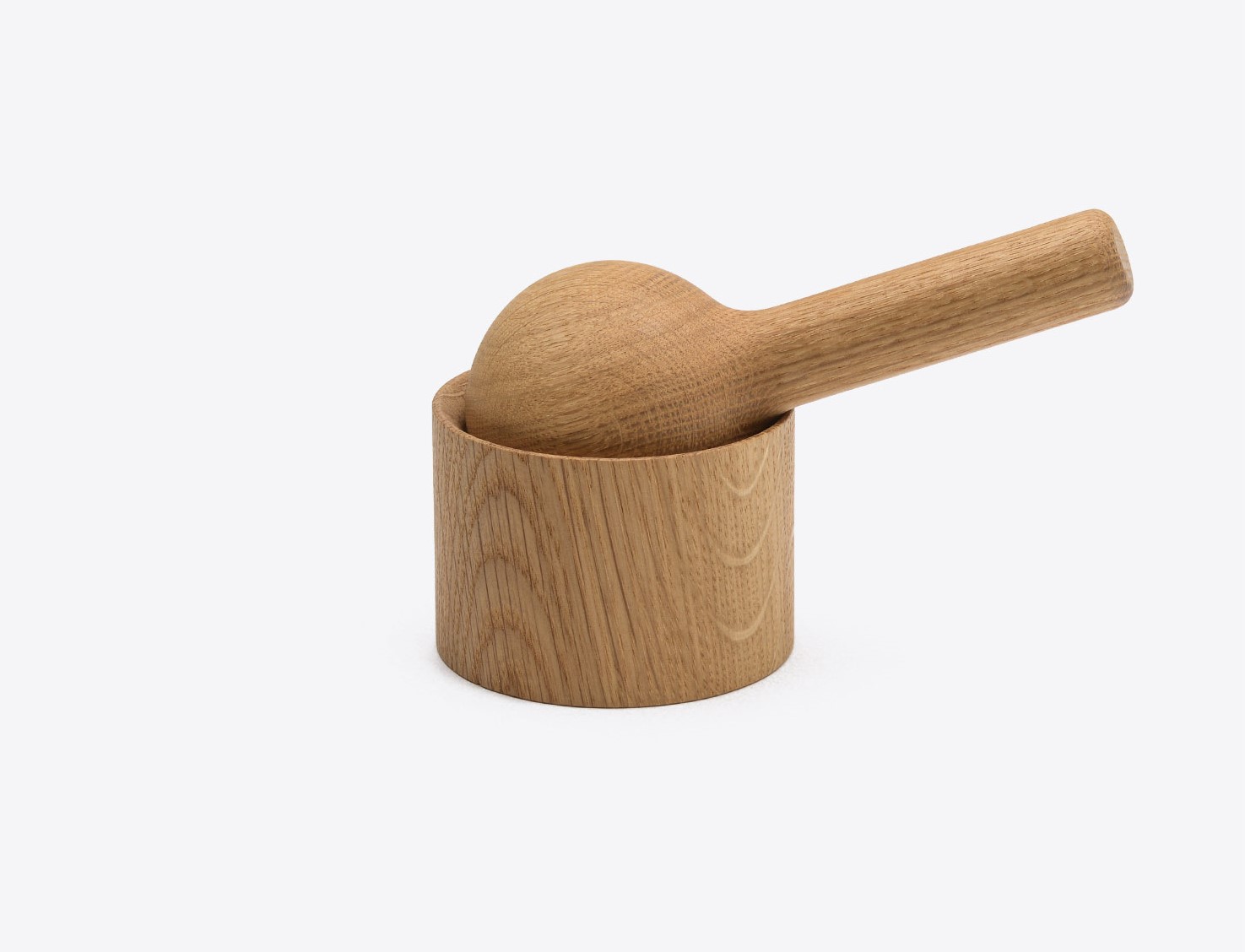 Don't let the simplicity of this solid wood object fool you. The timeless "pino" mortar is a multifunctional crusher and cracker for processing dried nuts, herbs and spices. Japanese design studio Shibui revisits our primitive origins by modernizing the old mortar and pestle. It is available from Contemporum, where homewares merge form and function.
contemporum.com
Anita Le Grelle's Ceramic Vase in Dark Blue – $185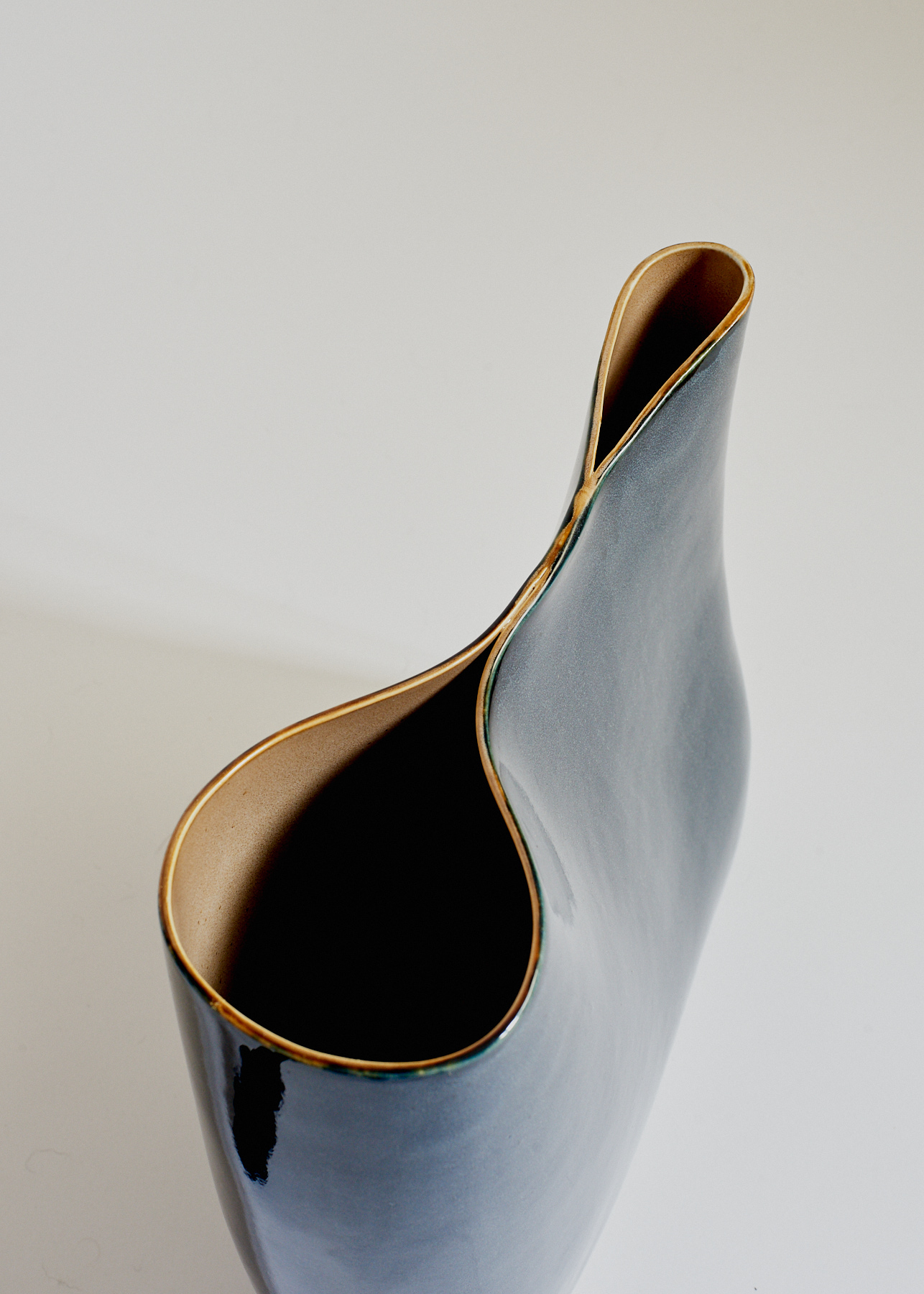 This beautifully sculpted vase was designed by Brussels-based Anita Le Grelle for chic Belgian homewares manufacturer Serax. Following the style of their favorite artists, Le Grelle dispenses with all straight lines in their Terres de Rêves vases. With a deep marine glaze and a funky shape, this vase will add an artistic touch to any room, with or without plants. It is available through local interior design studio Pasquale Cook, which imports a range of European homewares to Australia.
pasqualecook.com
Walkthrough Bookends – $109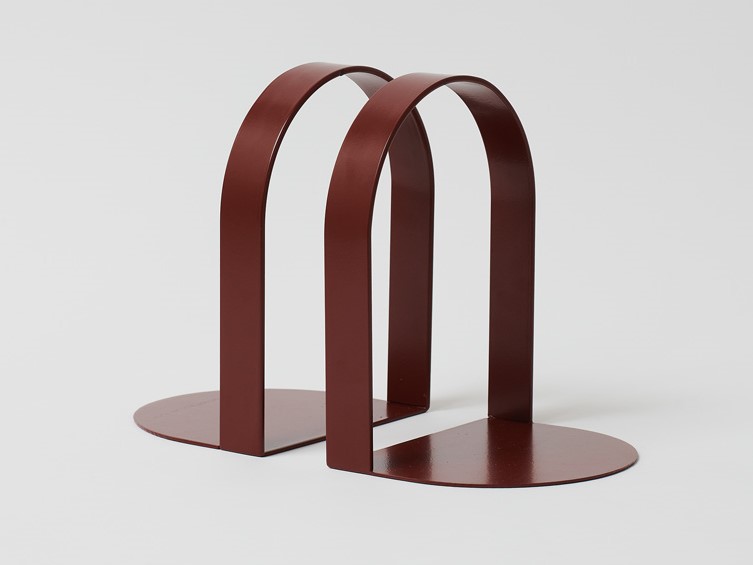 Inspired by arched doorways, these elegant bookends allude to the hidden places your books can take you. Designed and manufactured in Melbourne by creative workshop Idle Hands, these miniature pieces of architecture will bring life to your bookshelves. It is made of powder-coated steel and is available in five different colors.
Idlehands.design
Lotti Limestone Side Table – $590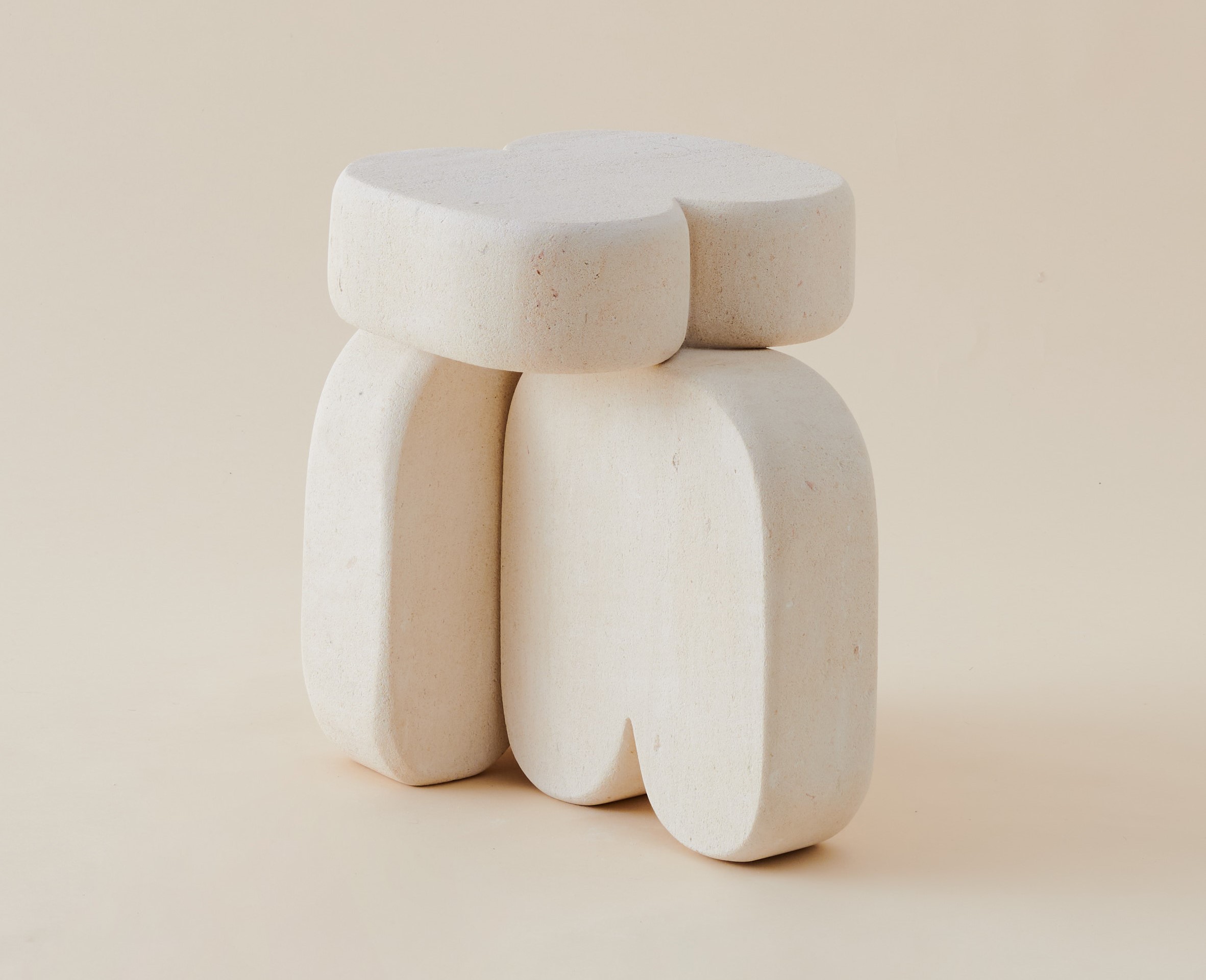 Inspired by tulip bulbs, this Lotti piece features voluminous shapes stacked vertically to create a unique small side table. Both sculptural and functional, it can be used as an entryway table, a small side table, a plant stand – the possibilities are endless. The table is made by hand without the use of machines or power tools, making each one truly unique. The soft, natural color blends well with a range of personal palettes. You can order this table from Gingerfinch.
gingerfinch.com.au
Iittala Ultima Thule Mug – $129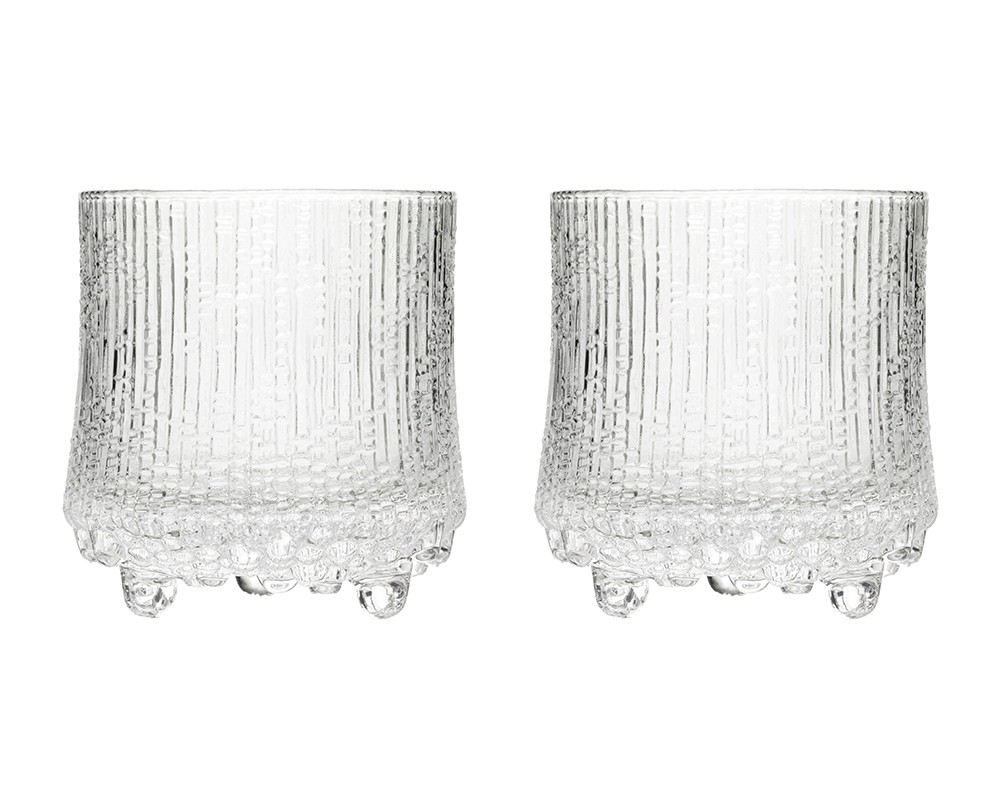 Designed by the late Finnish sculptor and designer Tapio Wirkkala for quintessentially Scandinavian brand Iittala, these mugs were inspired by the melting ice in Lapland. The Ultima Thule glass was originally developed in the 1960s and since then Iittala has expanded the series to include plates, bowls, a mug and even a beer glass. These pieces add artistic flair to your cocktail bar.
iittala.com.au
Knit Wardrobe – $395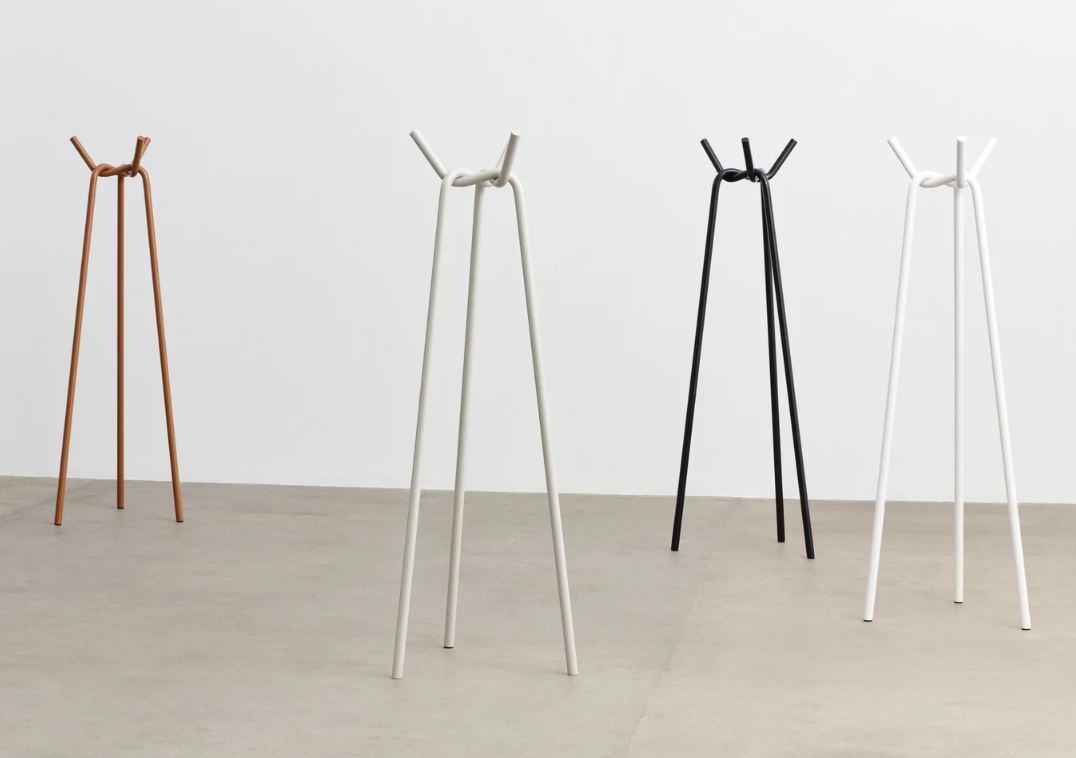 Knit is a simple yet iconic wardrobe with a distinctive sculptural design, created by Japanese studio Jin Kuramoto. It consists of three interconnected, painted steel tubes that are tightly "knitted" together to support each other and provide the body's strength. With a high gloss finish that creates a glossy effect, Knit can be used to add functionality and visual interest to hallways, bedrooms and other areas of your home. This piece is by Hay Shop and is available through their Sydney store or through Cult Design across Australia.
cultdesign.com.au
"Equipment" is a regular series written by interior designer Alice Freer. In each issue she brings you a curated selection of furniture and design pieces in a range of materials, colours, shapes and budgets. Consider it your home shopping guide.